Gavroche Chippendale brings not only classic French cuisine to Sydney, but also accoutrement from the culinary epicentre of the country – like the imposing oakwood entrance from Lyon's venerable Brasserie Georges, brass-railed banquette seating, oversized carved wooden bar, hand-painted tiled walls, four-metre antique French silk weaver's table, and 1950 Parisian VeloSoleX motorised bicycle suspended overhead.
PRIVATE EVENTS
Housed in The Old Rum Store, Gavroche Chippendale respects the history of this timeless Sydney space, whilst creating a traditional Parisian bistro atmosphere that's unique to the city. Gavroche Chippendale is the perfect backdrop for entertaining, celebrations and corporate functions with menus well-suited for sharing.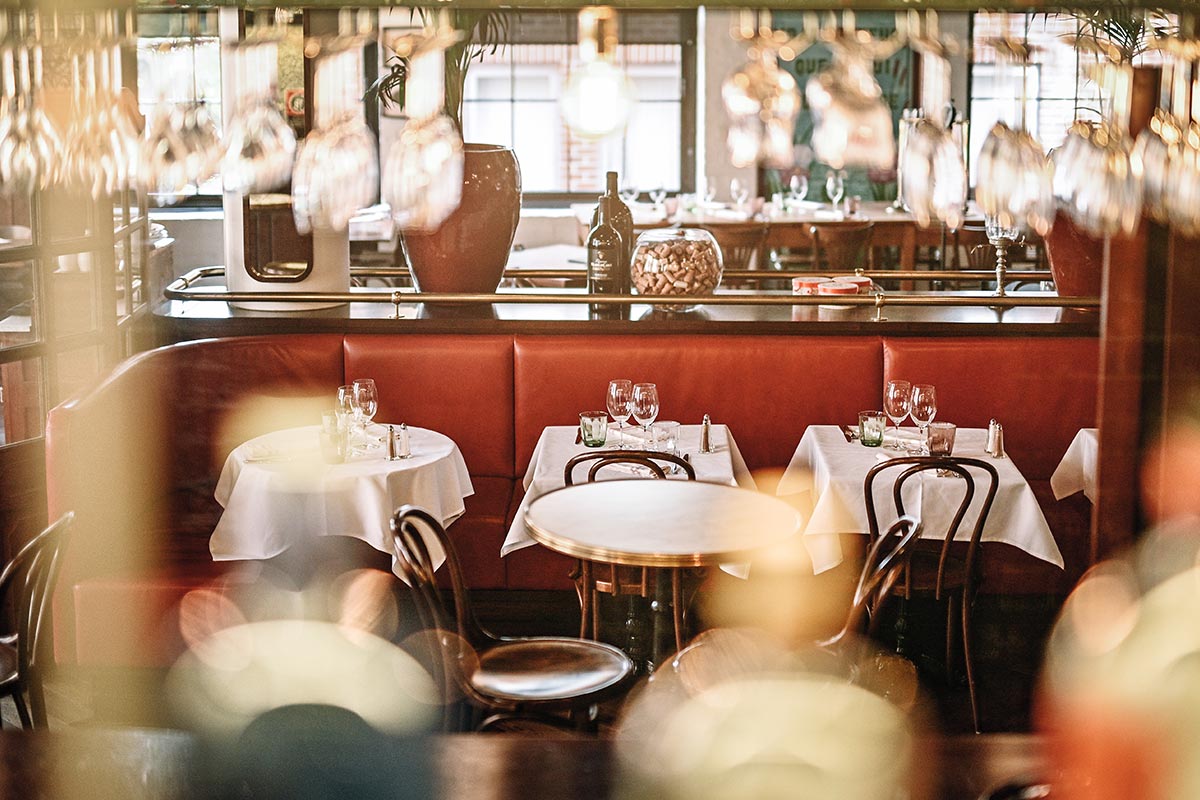 Group bookings in exclusive spaces
Gavroche Chippendale welcomes group bookings in exclusive spaces with a set menu available from $55 per person. A 10% service charge is applicable to the total bill for bookings of 10 or more. With capacity to accommodate 75 seated guests and 120 standing, we're happy to discuss exclusive use of the restaurant.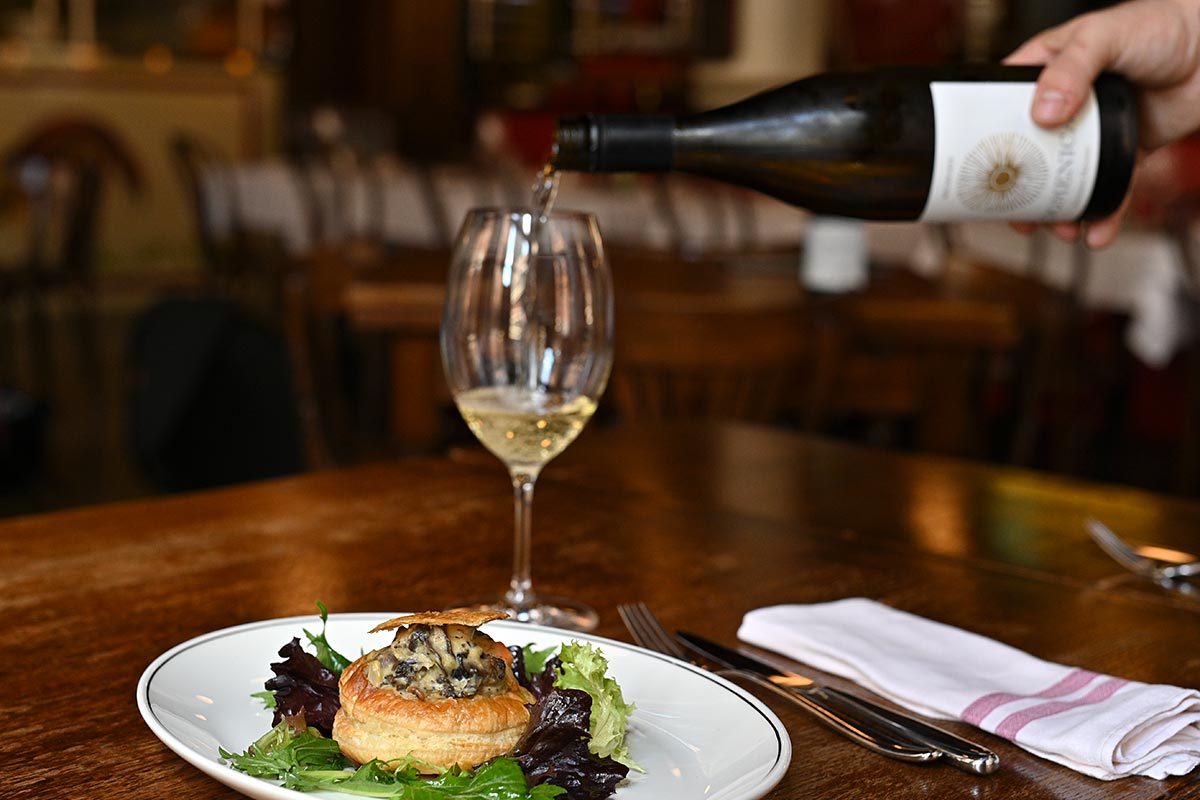 Gateway to Australia & France's Best Wines
Gavroche Chippendale possesses an extensive and carefully curated list of wines, which showcases some of the best vintages from Australian and French wineries. Allow our team to expertly match your group's preferred dining requirements with our diverse selection of exceptional yet surprisingly well-priced wines.
GAVROCHE CHIPPENDALE
Groups of 8 people or more will incur a 10% service charge.
A 10% surcharge also applies on Public Holidays.
No BYO
OPENING HOURS
DINNER: Tuesday to Sunday, 5:30pm – late
LUNCH: Friday to Sunday, 12:00pm – 3:00pm
Public holidays may affect opening hours
PARKING
SHARE WITH OSCAR: Planning a night out at Gavroche Chippendale? Download the Share with Oscar mobile app and pre-book a parking spot before you arrive! Share with Oscar allows you to search for parking and book a spot on the go. It lets you access more parking spaces, at affordable prices, without the parking tickets or stress, and ensures you get to your booking on time! Share with Oscar is free to download from the App store and Google Play!
VALET PARKING: Valet parking is available; $35 for 3 hrs, $45 for more than 3 hours or $60 overnight. Pull up outside The Old Clare Hotel on Carlton Street (parallel to Kensington St) and drop your keys off at the Hotel reception. Walk through the Hotel lobby and you will arrive at Kensington St. For questions about drop off, pick up and pricing, call The Old Clare Hotel reception on +612 8277 8250.